Trex creates eco-friendly outdoor products made from recycled plastic products. Learn more about the NexTrex recycling program and donate today!
2021-11-30 recycled plastic products, nextrex recycling program, eco friendly outdoor products, plastic bag and film recycling, home
Acceptable Items
What We Are Looking For
Recycling Challenges
U.S. Drop Off Locations
Contact Us
Recycling Poster
Recycling Guidelines
FAQs
Register
Educate Yourself
Commercial Recycling
Recycling Programs
Contact Us
Videos
Your recycling solution for plastic film packaging
Help us create beautiful and environmentally responsible outdoor products When you donate your plastic film to NexTrex®, not only are you helping to keep thousands of pounds of waste out of landfills, you're also helping Trex® to continue to make eco-friendly outdoor products.
LEARN ABOUT FILM RECYCLING
VIDEO School and Community Recycling Programs Give Plastic Film New Life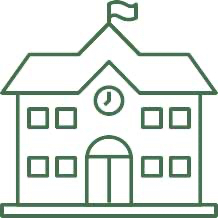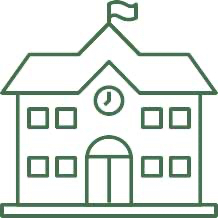 THE PLASTIC FILM RECYCLING CHALLENGE Enroll in the school challenge to be eligible to win prizes.
LEARN MORE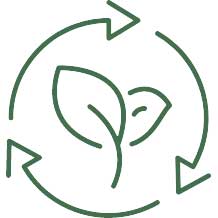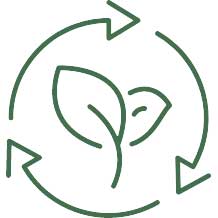 COMMUNITY & UNIVERSITY CHALLENGE PROGRAMS Enroll for a chance to earn a new high-performance composite bench for your community or school.
LEARN MORE
Find a dropoff var wd = %%%WIDTH%%% - 54 - 30; jQuery('#jsfdir_searchtxt').css('width',wd + 'px'); jsfmenu_eyeglassicon('jsfdir_search_icon',20,'#ffffff');
Or view a list of our participating U.S. locations.
Particitpating U.S. Locations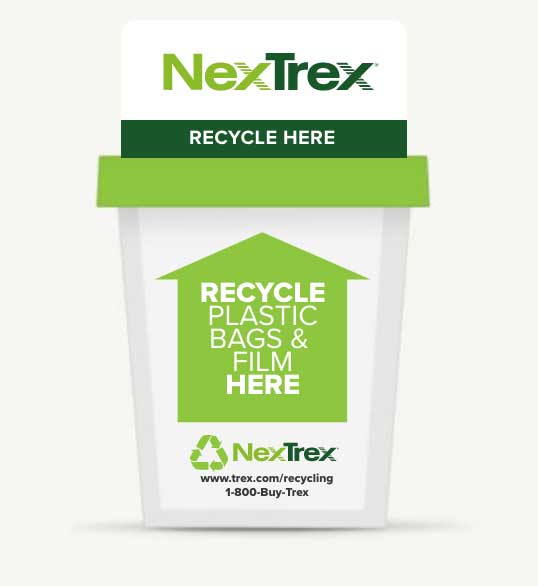 LEARN WHAT PLASTIC ITEMS ARE APPROVED FOR OUR PROGRAM
ACCEPTABLE ITEMS
PRINT OUT A POSTER FOR A HANDY REMINDER OF WHAT WE COLLECT RECYCLING POSTER
VIDEO LEARN HOW YOUR RECYCLABLES CAN BECOME A COMPOSITE DECK WITH NEXTREX&reg
COMMERCIAL RECYCLING Are you in a business that produces a lot of plastic film waste? Well pay to take it off your hands. Find out how with our Commercial Recycling Partnerships.
COMMERCIAL RECYCLING
HAVE A QUESTION ABOUT PLASTIC FILM RECYCLING OR WORKING WITH NEXTREX&reg?
CONTACT US